The Ultimate Side Hustle Guide: Turning Your Skills into Cash
Jun 12, 2023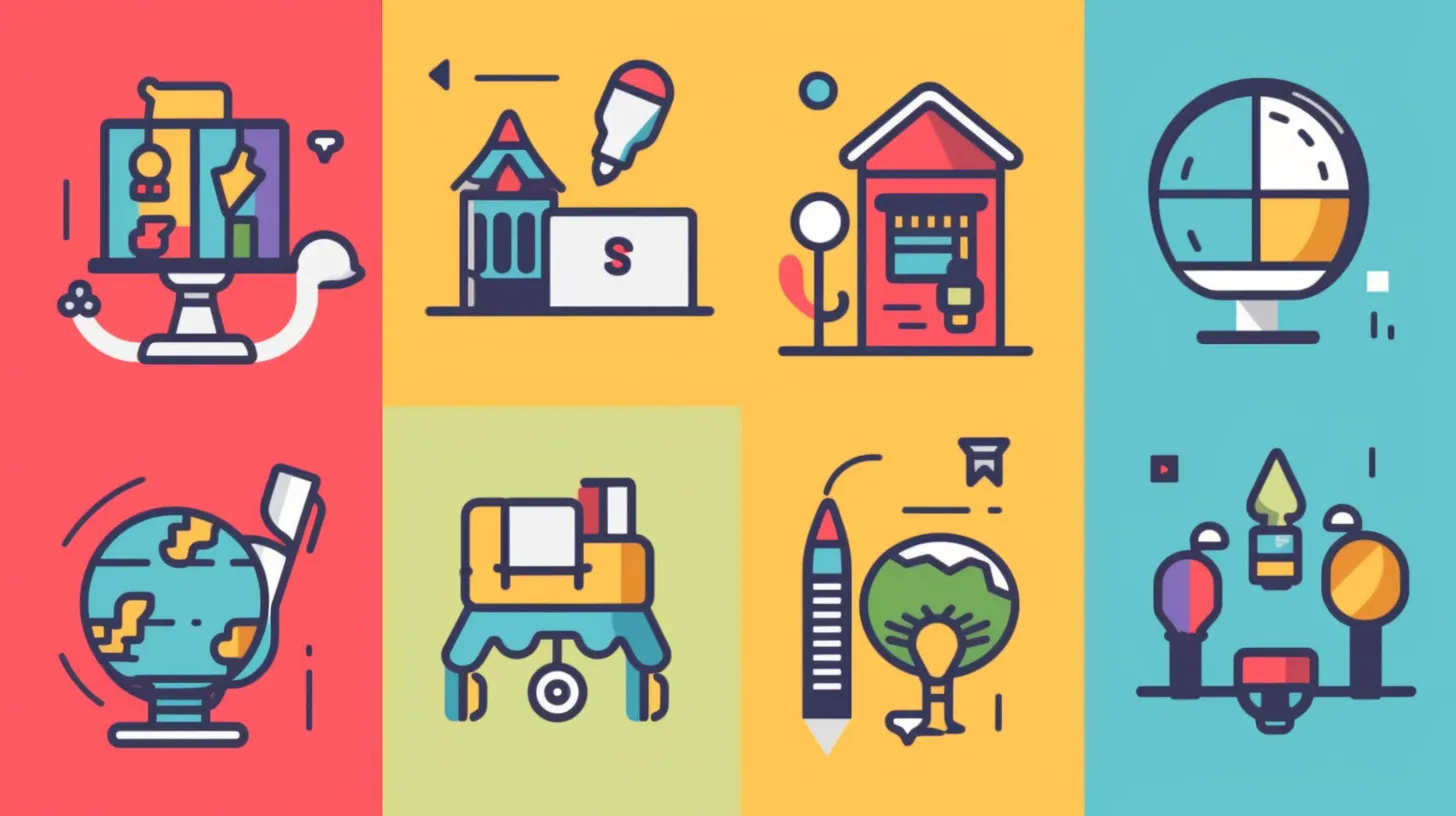 Are you tired of living paycheck to paycheck, dreaming of financial freedom but feeling stuck in the 9-5 grind? Well, we've got some good news for you. With the right combination of passion, grit, and a dash of entrepreneurial spirit, you can turn your skills into cash through a side hustle. This is the ultimate guide to help you get started on your journey towards financial independence and a more fulfilling life.
The Rise of the Side Hustle Era
Today's gig economy has opened up a world of opportunities for everyone. No longer are we confined to traditional jobs; instead, we have the power to monetize our unique skills and create additional income streams. The beauty of a side hustle is that it doesn't require you to quit your day job. Instead, it can be a stepping stone towards the lifestyle you aspire to, while providing some extra cash to pay bills, save, or invest.
Take Sarah, for example. She's a full-time teacher but also an avid traveler. To fund her travels, Sarah started a travel blog where she shares her adventures and tips. Her passion for travel and knack for storytelling turned her blog into a popular platform. Now, she not only earns through sponsored content and affiliate marketing but has also published a best-selling book on budget travel.
Identify Your Marketable Skills
The first step to starting a successful side hustle is to identify your marketable skills. It could be anything from writing and graphic designing to baking or even pet sitting. It's all about figuring out what you're good at and how you can use it to add value to others.
For instance, Emily, a single mom, loved baking cookies with her children. She realized that her cookies were a hit with friends and family, who suggested she start selling them. So, she started 'Emily's Cookie Jar,' a small home-based business that now caters to a large clientele and local events.
Exclusive Workshop - 'How to Launch Your Online Side Hustle in 3 Days or Less'
Start Small, Think Big
When it comes to starting a side hustle, it's essential to start small and let it grow organically. Don't put undue pressure on yourself to make it a roaring success from day one. Instead, focus on building a solid foundation and scaling up gradually.
Jack, a software developer, started a side hustle offering coding classes online. He started with just a few students, but as word spread about his effective teaching methods, more students signed up. Today, he runs a successful online coding school, employing several other teachers, and reaching students worldwide.
Use Technology to Your Advantage
In today's digital age, technology is your best friend when it comes to side hustles. Platforms like Etsy, Upwork, and Fiverr can connect you with potential customers worldwide. Social media can be a powerful tool for marketing your services or products. Additionally, automation tools can help manage your time effectively, while online courses can help upgrade your skills.
Exclusive Workshop - 'How to Launch Your Online Side Hustle in 3 Days or Less'
Be Consistent and Patient
Rome wasn't built in a day, and neither will your side hustle. It's crucial to be patient and keep working consistently towards your goals. Remember, a side hustle is not a get-rich-quick scheme, but a pathway to financial independence and self-fulfillment.
Consider Lisa, who started a side hustle as a freelance writer while working a full-time job. It took time for her to build her portfolio and attract steady clients, but her patience paid off. Today, she is a successful full-time freelance writer, earning more than she did in her previous job.
Wrapping Up
In conclusion, starting a side hustle is an exciting journey towards financial freedom and personal fulfillment. By identifying your skills, starting small, leveraging technology, and being patient, you can successfully turn your skills into cash. According to a fascinating article by Vital Dollar, there are numerous success stories that illustrate how individuals have turned unique skills into profitable side hustles.
Just look at these real-life success stories:
Jason Saddler started a unique side hustle that eventually earned him more than $1 million - just for wearing t-shirts! He charged companies to wear their shirt, post a photo on his website, and talk about the business. He even got featured on The Today Show, CBS Evening News, and Forbes for his creative business model.1
Similarly, Alex Tew, worried about accumulating debt for business school, came up with The Million Dollar Homepage. He sold pixels on his website to sponsors for $1 each, earning a grand total of $1.04 million in just five months.1
Ryan Kaji, at just three years old, started unboxing toys on YouTube. His channel, now called Ryan's World, has more than 27 million subscribers and has expanded to include educational videos. In 2018 and 2019, Ryan was the highest-earning YouTube star, earning a reported $22 million and $26 million respectively.1
Joel Young turned his voiceover skills into a profitable business on Fiverr, earning over $1.5 million from 2013 to 2019. He also started Jump Start Video, a company that creates explainer videos, and now earns more than $50,000 per month in profit.1
Brian Winch started a side hustle in 1981 by picking up trash at local strip malls, earning more than his full-time job in just two months. Today, he bills about $650,000 of work per year.1
Lastly, Elan Lee, a successful video game developer, created the card game Exploding Kittens. The game became one of the most successful Kickstarter campaigns ever, raising more than $8 million.1
These extraordinary individuals started small, harnessed their unique skills, and transformed their side hustles into profitable powerhouses. They are a testament to the fact that with the right mindset and approach, a side hustle can be more than just a source of supplemental income - it can be the springboard to a thrilling new chapter in your life.
Are you feeling inspired? Are you ready to turn your skills into a thriving side hustle, just like they did? If so, it's time to make your next move!
Exclusive Workshop Invitation
Join us for an exclusive online workshop, presented by Alicia Lyttle, a renowned expert in the field of entrepreneurship and online businesses. Alicia has helped thousands of people around the world start and grow their own profitable side hustles. The wisdom, strategies, and actionable steps she'll share are truly invaluable.
Intriguingly, Alicia has a knack for making the complex simple, and she promises to guide you on how to navigate the world of side hustles, even if you are an absolute beginner. Remember, every expert was once a beginner, and your journey to success could start with this one step.
So, what are you waiting for? It's time to step into your potential, and ignite the spark of a side hustle that could transform your life. Secure your spot in the workshop and let Alicia Lyttle guide you on this exciting journey. Don't miss out on this extraordinary opportunity!
Sources:
1. '11 Epic Side Hustle Success Stories'. Vital Dollar.
Note: This article is for informational purposes only and does not constitute financial advice. Always do your own research and consult with a professional before making any financial decisions.
Affiliate Disclosure:
Please note that some of the links on Startup Business Wire are affiliate links, and at no additional cost to you, we may earn a commission if you decide to make a purchase after clicking through the link. We only recommend products that we have personally vetted and believe will add value to our readers. This helps support the website and allows me to continue to make free articles like this. Thank you for the support!